Pilanesberg is one of South Africa's most popular safari destinations, boasting an abundance of Africa's Big 5 and a wide range of the continent's other flora and fauna favourites.Due to it's proximity to Johannesburg and South Africa's entertainment capital Sun City, as well as it's easy access routes, Pilanesberg is increasingly being seen as a great family holiday destination in particular.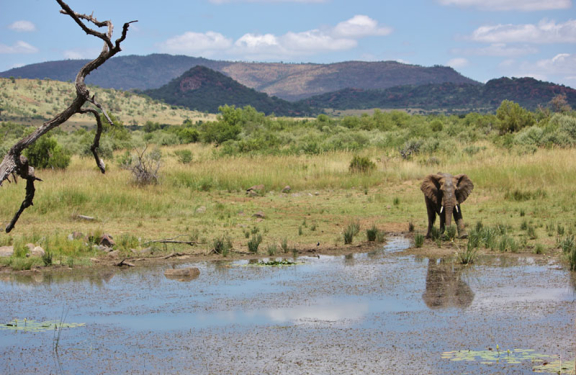 Beyond this, the majority of roads that run through the park are tarred and in good condition so even for those visitors without a 4×4 you and the kids won't have to leave the comfort of your own vehicle to experience most of the park. And most of this relatively compact park can be traversed within a day or certainly a weekend, with lots of good sighting spots on all sides, so the kids shouldn't have cause to get too impatient or have enough time to get bored and restless, even in the hotter and wetter summer months.
There are also a number of fenced picnic areas within the park if the kids do need to get out of the car and let off some steam for a while. These spots are often equipped with braais and plenty of shaded picnic tables, as well as toilet facilities.
Many of the resorts and lodges within the park are very much geared towards families, often with multiple rooms per unit and good self-catering facilities, all at a much more affordable price than equivalents within the likes of Kruger. Bakgatla is probably the best of the bunch for kid's facilities, with a trampoline, a giant outdoor chess set and a sprawling playground area, as well as an olympic-sized swimming pool. Children under 12 years of age get free accommodation in Bakgatla when staying with two adults, and each unit can sleep up to five people.  Manyane is also a good and reasonably priced option for families, with a mini golf course and two pools among its recreational offerings. Both these lodges have good camping facilities and amenities too.
A word of caution though: much of the accommodation at Pilanesberg books up months in advance for school and public holidays, so be sure to book early. This will also serve as a valuable blackmailing resource to use on the kids if they misbehave in the extended time leading up to the trip. So get ahead of the crowd and book for the September mid-term now.
View the