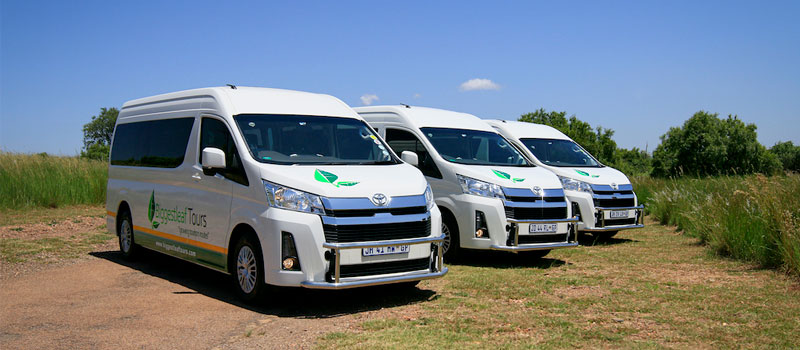 Biggestleaf Tours
If you're planning a trip to the Pilanesberg National Park and would prefer someone else to be behind the wheel so you can sit back and soak up the scenery, Biggestleaf Tours is our go-to transfer company of choice. Here's why…
They offer a prompt and timely collection/drop off service – so you're guaranteed to be on time for your next appointment.

The fleet consists of fully licensed, luxury vehicles that feature air conditioning, refreshments and WiFi on board – Biggestleaf Tours offer an unrivalled level of comfort and convenience.

Fully qualified drivers who have all undergone additional training through an advanced driving course.

Drivers are well-versed on the best routes to take and which attractions to showcase to their passengers – they are enthusiastic and are always ready to impart local information to guests.

Biggestleaf Tours have secured all necessary insurance cover, including passenger liability cover for your peace of mind.
The consistent and positive feedback that we receive from satisfied customers, is a true reflection of the personalized service delivered by Biggestleaf Tours.
Cancelation policy:
Please take note of Biggestleaf Tours refund policy below before booking.
1-7 days prior to arrival – 0% refund
8 + days prior to arrival – 100% refund
We appreciate that certain circumstances may require bookings to be deferred.
Please contact our reservations team to address any concerns you may have