Friends of Pilanesberg Society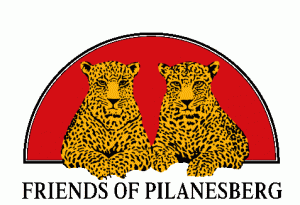 3
0 years ago, a group of enthusiastic Sun City Staff members , with time on their hands during their 'rest days' ventured into the newly formed Park, and offered to assist the management in the building and creating of the Pilanesberg National Park.
Since then, FoPS has continued the tradition of volunteers, raising funds to assist with various projects in conjunction with the management and staff of North West Parks & Tourism Board. Over time, FoPS has moved to operate in Borakalalo and Kgswane.
The various projects range from the care and protection of one South Africa's registered Iron Age sites at Pilanesberg to the removal of alien vegetation, including maintenance of hiking trails and building and maintenance of hides in the parks. FoPS runs weekend projects in Borakalalo and Kgswane primarily targeted at the youth from the surrounding areas, with the core aim of education on their environment, and many of our younger members successfully complete their community service hours with FOPS.
All FoPS projects are coordinated and concluded with the funds raised by FoPS and by our voluntary work force. Membership is not restricted to age, qualification or work experience! All are welcome. Neither is there a restriction to the number of project weekends members may attend, so it's all up to our members how much time they can donate, as to which and how many project weekends they attend during a year.
Please contact Fiona Chapman Secretary on 082 756 4735, visit http://www.fops.org.za, or mail: secretary@fops.org.za to obtain more information about joining this successful group of individuals, all of whom give up their time to conserve our natural heritage for the future of generations, or how to go about joining one of the youth focused weekends in Borakalalo or Kgswane Nature Reserve, or to make a donation. Friends of Pilanesberg Society (FoPS) is a registered non-profit organization, Fund Raising Number: 006-421 NPS.