Travel Information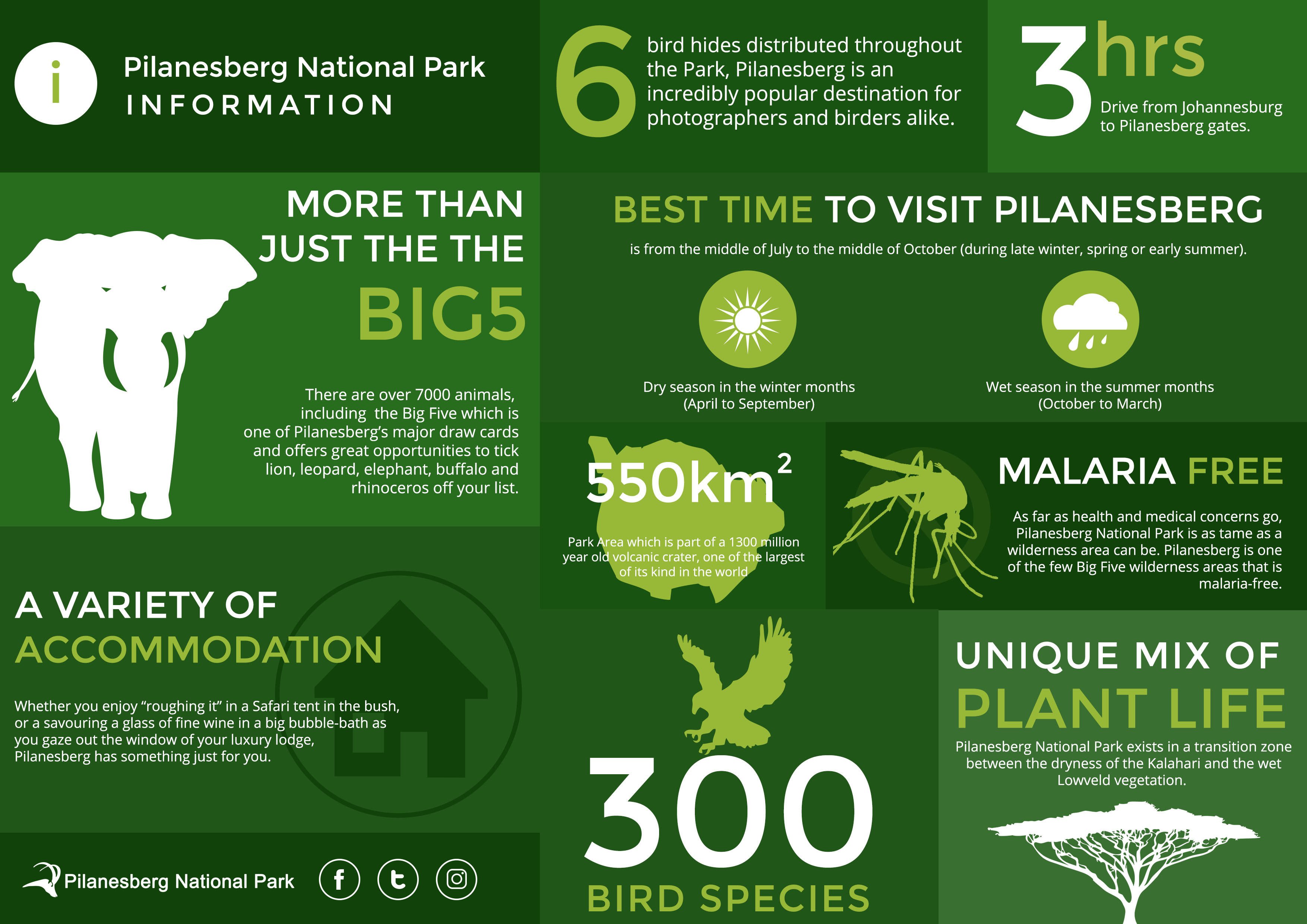 Inside the crater of a volcano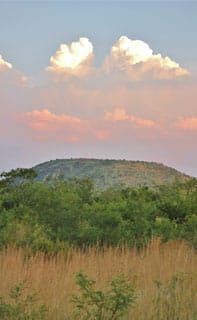 The crater of a long extinct volcano is the setting of Pilanesberg Game Reserve – a fascinating alkaline complex produced by volcanic eruptions some 1300 million years ago. Pilanesberg is one of the largest volcanic complexes of its kind in the world. Its rare rock types and structure make it a unique geological feature. The area is encased by three concentric ridges or rings of hills. The structure of the park is termed the "Pilanesberg Game Reserve Alkaline Ring Complex".
The now extinct volcano is an excellent example of an alkaline ring complex. A number of rare minerals occur in the park. Pilanesberg Game Reserve rates high amongst the world's outstanding geological phenomena. The park rests within the transition zone between the dry Kalahari and wetter Lowveld vegetation, (commonly referred to as "Bushveld").
Dissimilar to other parks, unique overlaps of mammals, birds and vegetation occur because of this transition zone. The colourful hues, varied habitats and panoramas will delight and entertain photographers and visitors. In the centre of the park is Thabayadiotso, "the Proud Mountain". Over time, wind and water have carved a spectacular landscape with rocky outcrops, open grasslands, wooded valleys and thickets.
Heritage Park Conservation Corridor: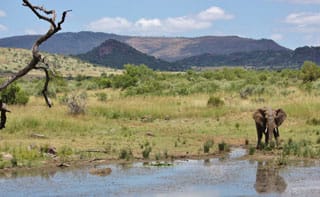 Conservation estate will allow a bigger migration space for animals, which will in turn create a prime eco-tourism destination. It is a 20 year project which culminated in linking up with Limpopo and Botswana. The objective is to fill up the space between Pilanesberg Game Reserve and Madikwe Game Reserve in order to form another large Big Five Game and Nature Park. The land in between belongs to different land owners, and is largely uninhabited and used mainly for marginal cattle farming. Therefore it is easy to convert the land for nature-based tourism. Currently, 20000ha are being prepared for potential incorporation. The private sector has already incorporated land at both the parks. Phase One is a five year period to extend the boundaries of the two parks toward each other. Phase Two will involve integrating the two park boundaries with the Breeding Node. A possible Phase Three will involve extension into Botswana.
The Heritage Park Project is being supported by:
The Department of Agriculture Conservation Environment and Tourism
North West Parks and Tourism Board
Bojanala Platinum District Municipality
Moses Kotane Local Municipality
Zeerust Local Municipalities
Central District Municipality