At the beginning of July, Pilanesberg Elephant Back Safaris announced the closure of its operations at nearby Sun City Resort. The closure will be in effect from the end of August this year (2014).
The five adult elephants to be retired and rehabilited (Sapi, Mana, Michael, Sharu and Chikwenya) had been at Sun City for 12 years and their entire working life had spanned 20 years; the one female in the group, Chikwenya, will also have her two young calves, Tidimalo and Ngwedi, rehabilitated with her.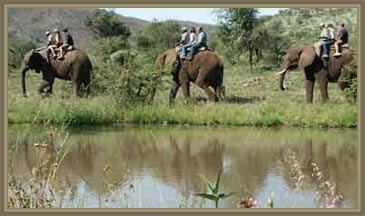 This move is in line with the original long term management vision for the operation's fostered elephants, who were brought to South Africa after having been orphaned as a result of culling in neighbouring Zimbabwe in the 80s.
The first stage in the rehabilitation process will be to remove the elephants from any commercial interaction whilst they prepare for a life which will ultimately have minimal human interference.
Their translocation to a new property will be fully supported and monitored by their long-standing and devoted handlers – who have spent the best part of 14 – 20 years with them – to minimise stress and to ensure a desired positive outcome for each member of the herd.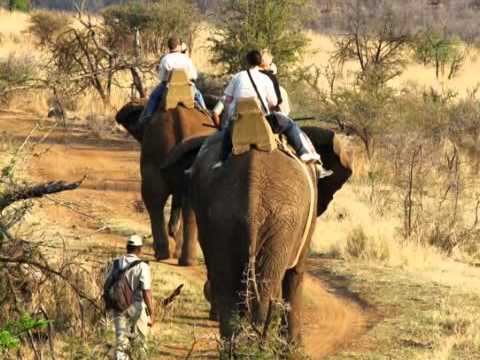 Our very own Pilanesberg National Park has been rumoured to have been put close to the top of the wish list for these much-loved elephants by the team involved in their relocation, particularly due to the park's proximity to Sun City. It would not be the first time that trained elephants had been successfully reintroduced into the park, as any of you who read our previous blog on the story of Dugga and Owalla would be aware.
However, a number of other options and a range of factors will still need to be considered in the coming weeks. But by the end of August we should know for sure where will be the new home of the so-called 'Chikwenya Herd'.
So watch this space!
In the meantime, we'd be interested to know your thoughts on elephant back safaris. Cruel, archaic and/or unnecessary? Or harmless and still an important part of long term conservation, either financially or otherwise?