Love golf and the African bush? Now you can combine the two for the sake of conservation… and fun of course!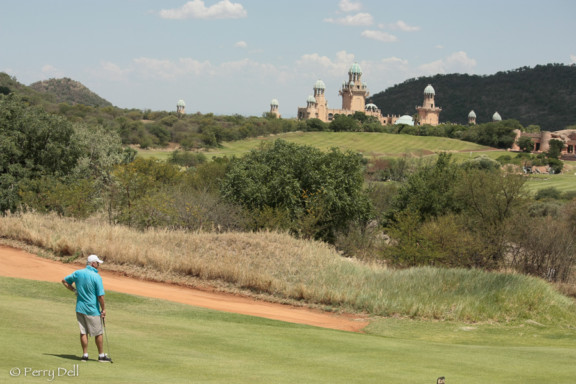 On 5 November – for the third year running – the Pilanesberg National Park is putting on the 2017 Annual Pilanesberg Wild Life Trust Golf Day.
Prior to 2008 poaching of rhino was still evident but on a much smaller scale. Since 2008 to date the numbers have escalated to proportions whereby the new births of rhino per annum will soon be less than the numbers of rhinos poached, if drastic measures are not put into place.
This is the beginning of the road to extinction.
These precious animals, who are so trusting and innocent are relying on us, those caring humans to protect them from this ongoing onslaught.
Rhino protection has become the Pilanesberg Wildlife Trust's primary conservation project in Pilanesberg, until we can stop this awful situation.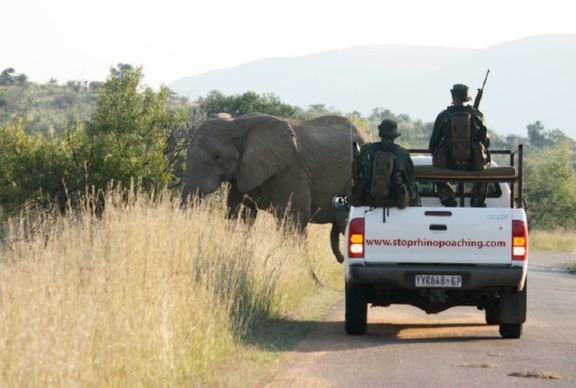 The idea was created by Perry Dell of Pilanesberg National Park, in partnership with Dr Ian Player – one of the most prolific figures for rhino conservation, and his younger brother Gary Player – a golfing legend synonymous with the sport. The event is also endorsed by Gary Player (who we can't confirm will be at the event – but has promised to try.)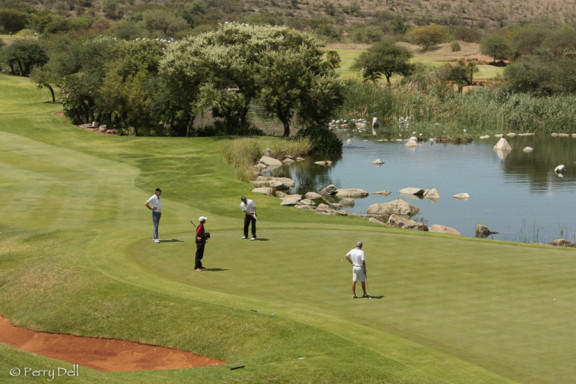 Since the Gary Player Country Club and the Lost City Golf Course at Sun City both overlook the Pilanesberg National Park it made sense to host an annual event at Sun City for the benefit of the Pilanesberg National Park's rhinos. It all came together as a no-brainer to marry the two together and create a golf day for the continued conservation of our dwindling rhino population.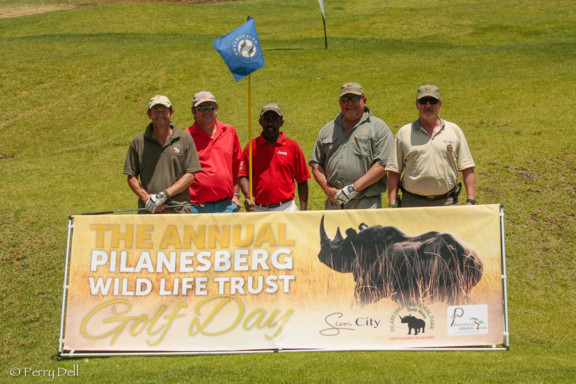 100% of all funds raised from this event goes towards rhino protection in the Pilanesberg. The funds are then distributed to wherever they are needed most at the time. This includes things like Rhino Poaching Unit (RPU) uniforms, equipment, and vehicles, the K9 unit, fuelling the Bat Hawk anti-poaching aircraft, and funding for a new rhino trailer to transport orphaned calves.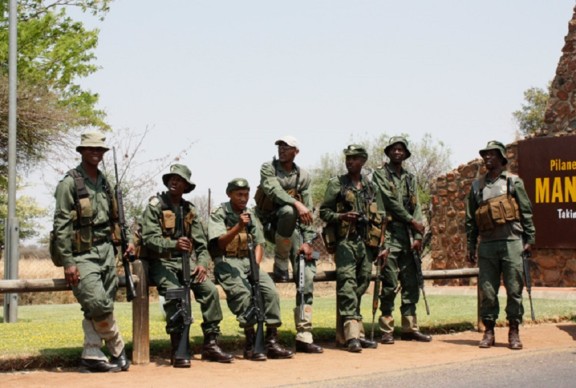 RSVP: Before 30 October 2017 through the PWT inquiry form.
Cost: R6 000.00 per four ball which includes golf carts, half way, and prize giving.