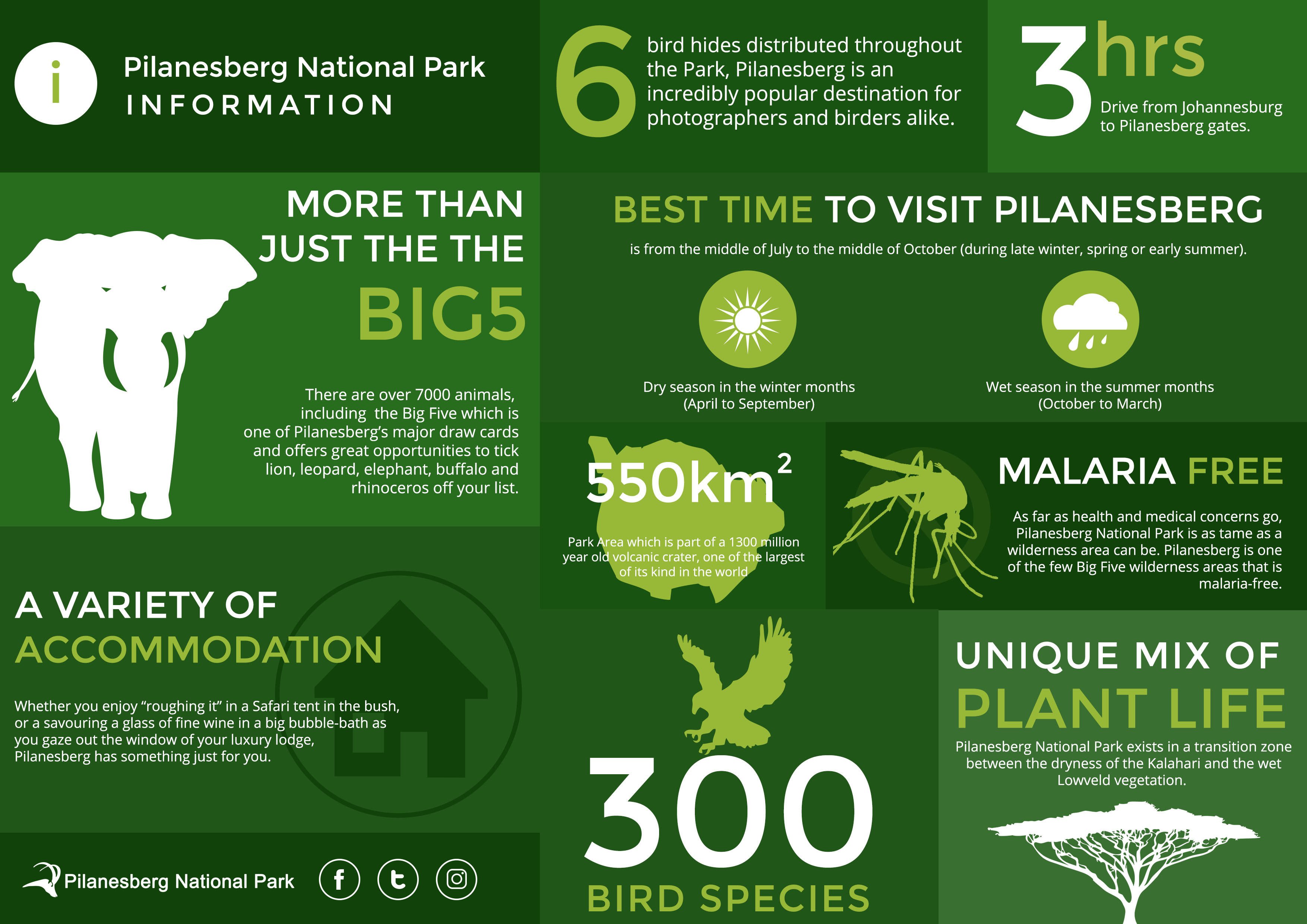 Winter is coming! And, while parts of the country will experience grey skies and rain puddles, we're happy to say that the North West is not one of them! Don't let the cool temperatures put a dampener on your days, rather, grab a blankie and some gloves and get going on safari!
We've created these easy-to-read infographics that have condensed info on all flora, fauna as well as seasonal tips for travelling to the Pilanesberg in winter!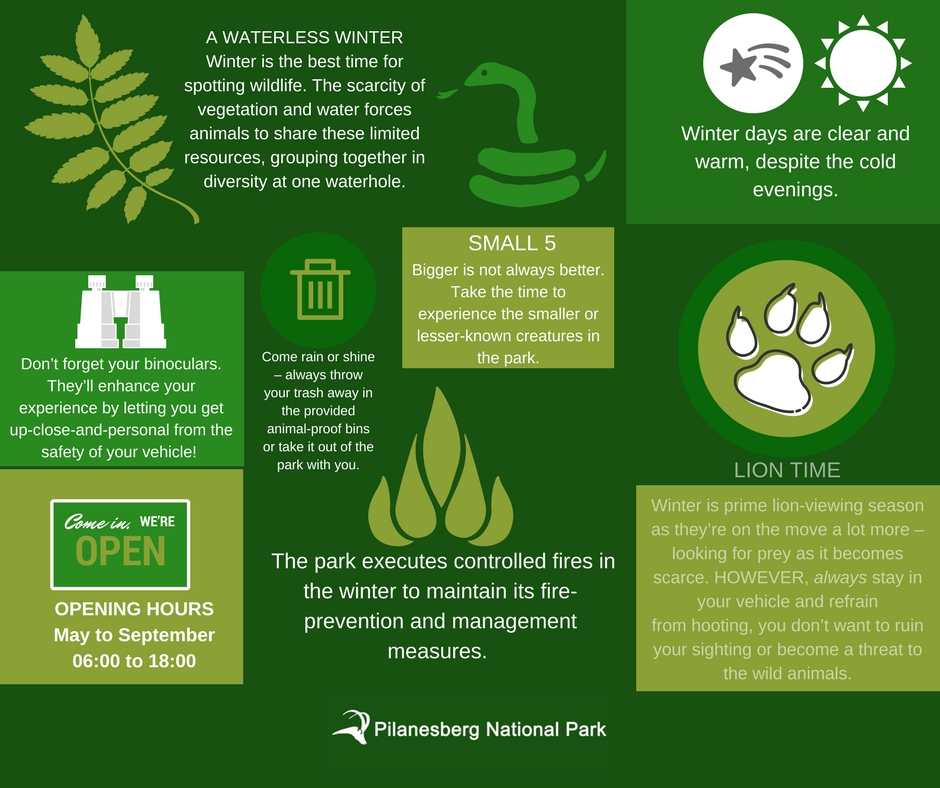 Click edit button to change this text.